Yup, I started seeing that set up so often that I almost thought it was the same person with multiple accounts.
If you're starting fresh, you only get 1 chance per hour to scout that house because you'll almost certainly die after going through the door. If you're well established, you're going to have to bring a ludicrous amount of tools just to get into the first room. Not worth it. Even better, the entry way itself is easily broken after one robbery. One time robbables have been around for a while, but usually you could scout a little bit before getting stuck.
Interesting historical note: that kind of set up is actually extremely ancient. Here is a house I built in February: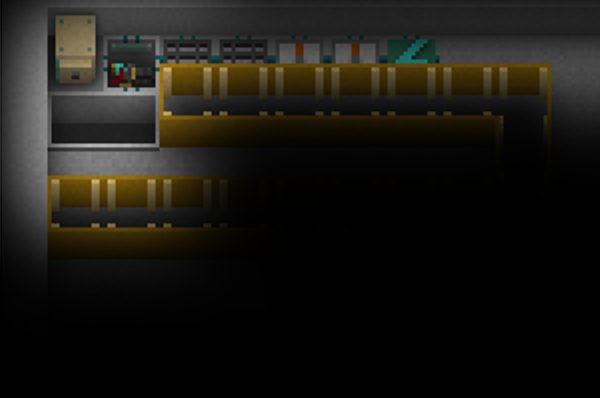 This was before ladders, so there was absolutely no possibility of brute forcing it. The only trick was finding a dog in the house and getting it to follow you at the proper distance, just like this entryway.
---
Golden Krone Hotel - a vampire roguelike